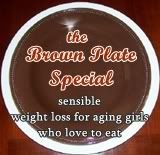 To date, since 1/14 I have lost 7.1lbs. So there you have my update.
Not bad I guess, but it could have been a lot better!
So what's up with zeros anyway??
We, as a nation, are obsessed with zeros. Think about it. a "BIG" birthday is one with a zero in it...all the other ones are minor. We want our weight under a particular zero....but it seems terribly hard to get past that zero..then once we do we're focused on the next zero to get to..and a DOUBLE ZERO is really really big.
I mean really? Any ideas folks??